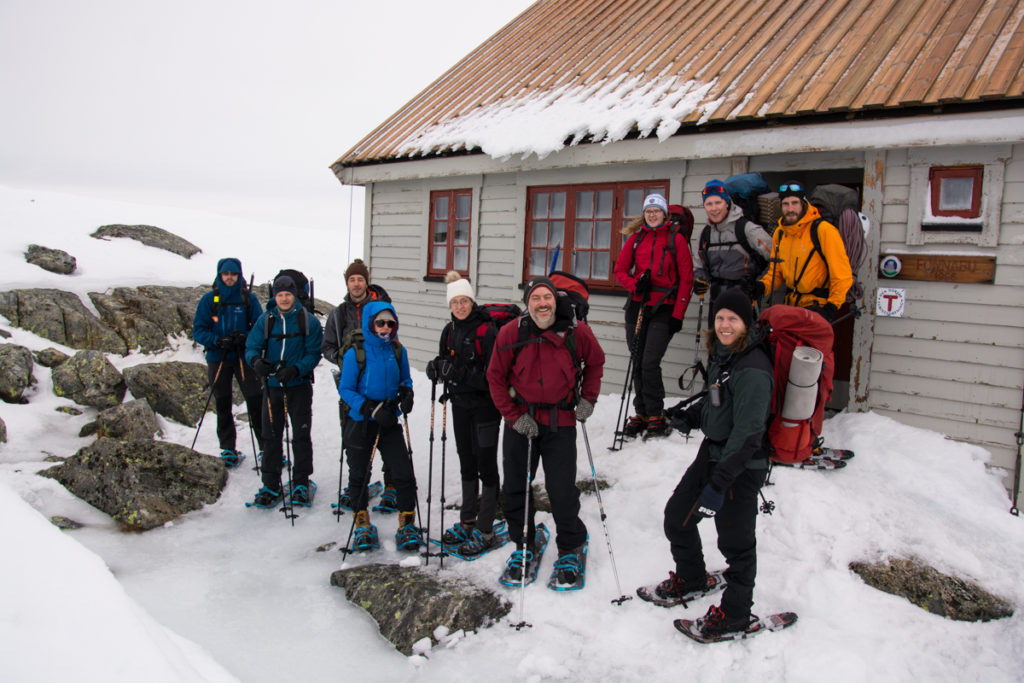 by Ellen Viste from the Bjerkness centre
Thirteen people from the Bjerknes Centre and Ice2Ice partners participated in a safety course at Folgefonna 29–31 March. The goal was to prepare the crew that will work on the EastGRIP drilling station in northeastern Greenland the coming summers. Instructed by guides from Folgefonni breførarlag, the participants learned about glacier safety and safe travel in the mountains.
The course started with a nine-hour hike to Fonnabu (1450 m.a.s.l.), getting above the heavy fog just in time to see the sunset and the glacier. The next day, strong winds made the living-room the obvious place for practicing knots and pulleys. The weather later improved enough to allow more realistic rescue operations – not in a crevasse, but in a small slope behind the cabin. Anyone who have tried to drag people up a hill will know that this is by no means less strenuous. The last day was spent getting down from Fonnabu and at the shooting range in Jondal.