By ice2ice PhD Iben Koldtoft
The two-day Ice2Ice NEGIS workshop took place in end of March in Bergen city, Norway. The focus on the workshop was the North Eastern Greenland Ice Stream (NEGIS); ice-ocean interactions in the past and the present.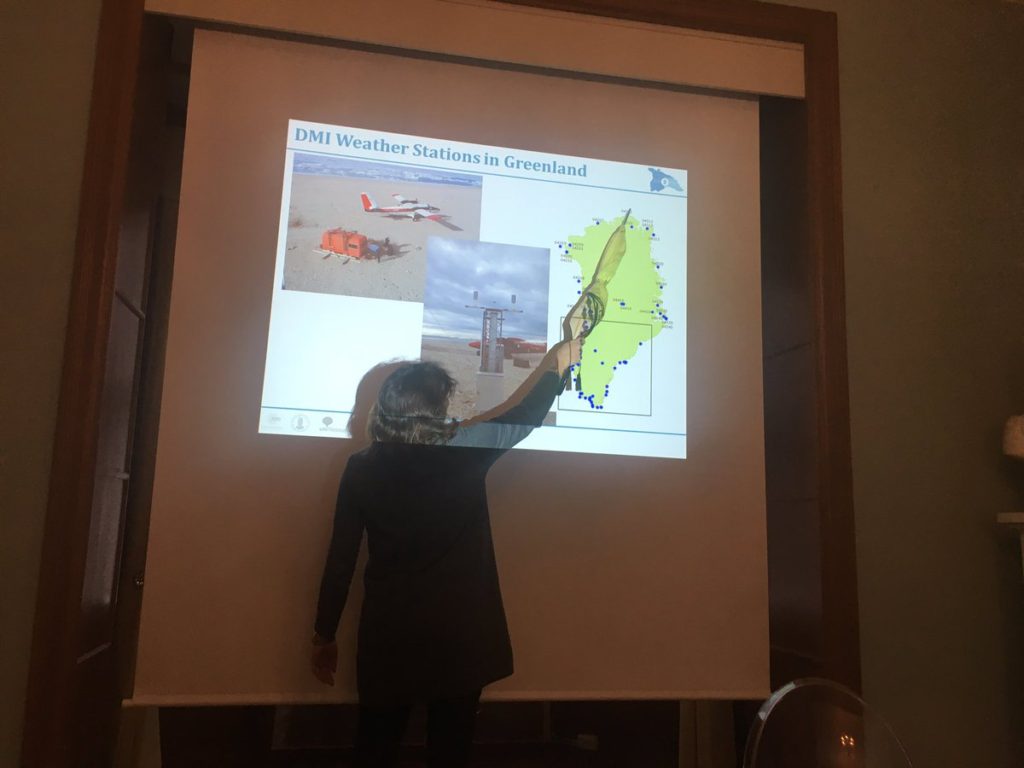 We were 29 participants, with many new faces to the Ice2Ice network, from Norway, Denmark, Germany, the US, and UK. Both the cryosphere, atmosphere and ocean's influence of the dynamic of the ice stream was discussed during the two days. NEGIS is a key player to understand the dynamic of the Greenland Ice Sheet, since is drains a large portion of the ice sheet, and its interaction with the surrounding ocean (e.g. fresh water fluxes) and atmosphere (e.g. surface mass balance), which all are important for the research questions of the Ice2Ice project.
The format of the workshop allowed the participants to present data, which provided a good basis for further discussion, where we both discussed the NEGIS in the past, but also the recent changes in the NEGIS region, both in the ocean, the atmosphere and for the ice itself.
The goal of the workshop was to find out what groups are doing of research at NEGIS and start collaboration. There was many opportunities for the first mentioned during the two days of presentations, while there was an opportunity to start collaboration up by latter during both days of walk-and-talk sessions in the nearby park.
The outcome of the workshop was that we will probably have a next NEGIS workshop in connection with Dorthe's IceFlow project in Copenhagen. Here we will decide if we want to write a community paper with all of the questions that came out over the workshop. If you are an ice2ice collaborator you can find the questions in the summary of the workshop in the ice2ice dropbox folder.