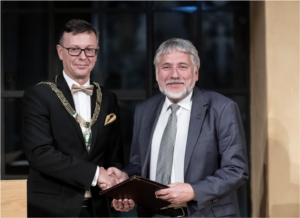 On the 8th March Eystein received the Meltzer special award for excellent science. The achievement of Ice2ice as the so far only Nordic ERC Synergy Grant is mentioned as one of the many contributions in his long academic career.
Congratulations Eystein!
You can read about Eystein and the award here, unfortunately only in Norwegian.