The end of summer in Bergen has seen a spiked interest from Norwegian media towards the work the Ice2Ice project is conducting.
On 30August the Norwegian national broadcaster NRK included a great news segment dedicated The East Greenland Ice-core Project  (EastGRIP) . During the 2 minute segment the audience was given a broad overview of the ice coring activity on EastGRIP including on site video of the station activities, interview with Kerim and NASA graphic of the ice streams.
You can watch the clip here (In Norwegian only. Available when the article was posted on 12.9.16)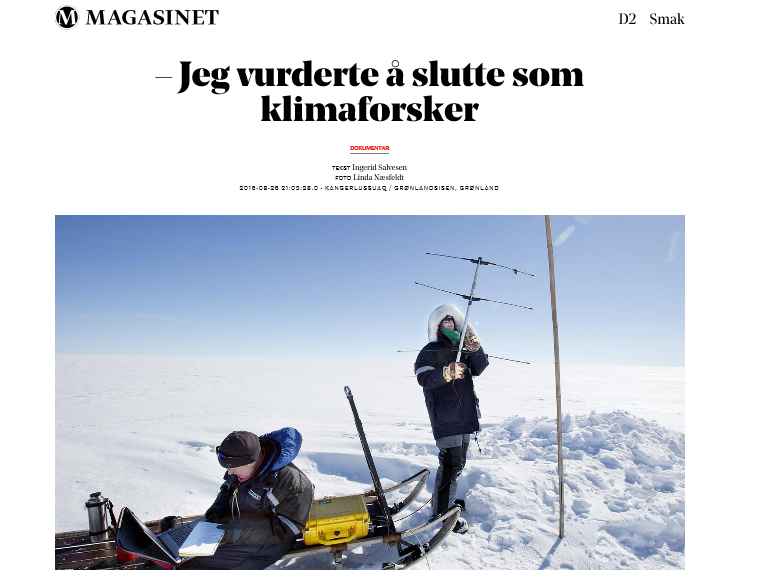 The Norwegian Financial daily Dagens Næringliv's weekend Magazine recently had a long and interesting article about the EastGRIP project.
You can read the article here ((In Norwegian only. Available when the article was posted on 26.8.16)