This summer a group of ice2ice scientists are organizing a cruise with the Norwegian research vessel G.O. Sars. The purpose of the cruise is to collect marine sediments in the Eastern Nordic Seas and along the East Greenland margin. This will allow for an update of existing core material with high-resolution records and to obtain material for direct correlation with results from the Renland ice-core records.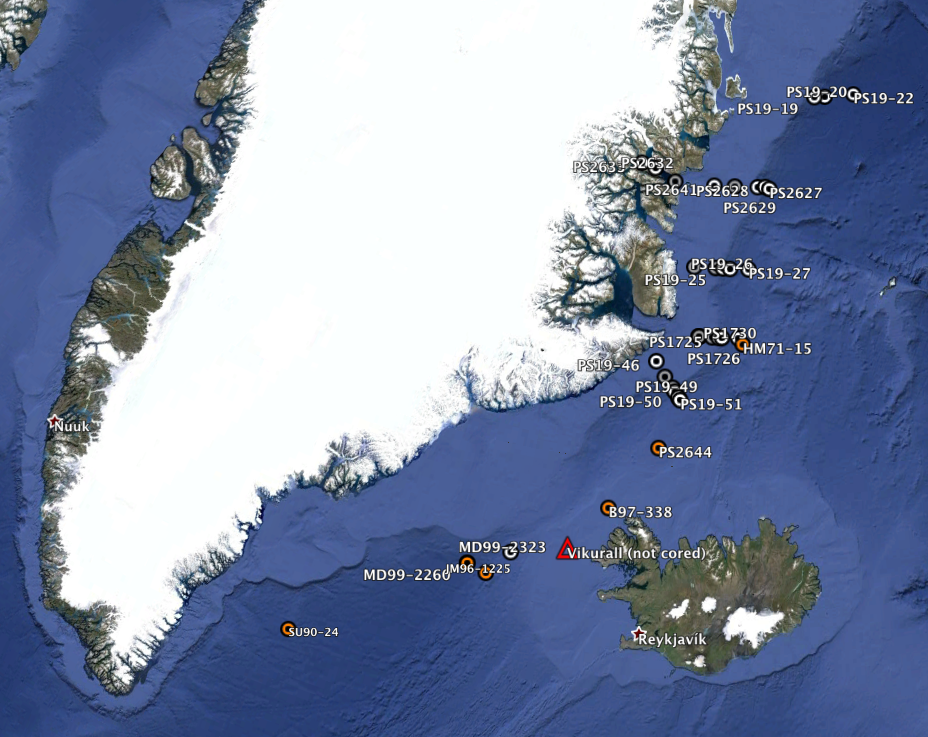 The ship will leave from Reykjavik on 19th of July and the group will start the collection of samples on the Icelandic shelf west of Reykjavik. The cruise will continue westwards and coring some deep sea areas between Iceland and Greenland. Finally the boat heads towardsthe Scoresby Sund area and several transects on the East-Greenland shelf down to ca 2500 m will be cored. The cruise ends in Tromsø on 15th August.
Contact Jørund Strømsøe (Jorund.Stromsoe@uni.no) if you would like aditional information about the cruise.